Our Story
Acorn Birth Center was conceived, gestated, and born out of a community's love for natural birth and a birthing person's right to choose their own birth story! It was serendipity that Karen and Cristi met and found in their partnership a common vision to empower birthing families and offer them a safe place to find respectful, affordable, evidenced-based care. Aided by a tribe of families, birth workers, and community members who believe in the power of natural birth, Acorn Birth Center came into being in just 4 short months, and we celebrated our first baby born at the center on Christmas Eve of 2016.
We welcome your family into our family!
Meet the Midwives
Cristi Lewis, Director and Licensed Midwife
Cristi is a Licensed Midwife, Certified Homeopath, and energy worker who has been professionally practicing holistic therapies for more than 15 years. She received her homeopathy certification in 2003 from the Homeopathy School International in Boulder, Colorado, and holds a B.S. in Biology from Northern Arizona University. She attended two years at the Nizhoni Institute of Midwifery in San Diego and went on to graduate in 2014 from Maternidad La Luz, a bilingual birth center and midwifery school in El Paso, TX.

After birthing her two children at home surrounded by her midwives, family, and community, Cristi realized that the process of becoming a mother was one of the most sacred and transformational experiences a person can experience in this lifetime. As a midwife, she strives to support this transformation for her families in a healthy and empowered way. Cristi's love of the natural world and a recognition of the Divine in all beings has shaped her philosophy in caring for people on all levels. She specializes in women's and children's holistic health care, and can provide services in both English and Spanish. It is extremely important to Cristi that her midwifery practice strives to end the socioeconomic barriers to quality, affordable, respectful reproductive health care for all birthing families.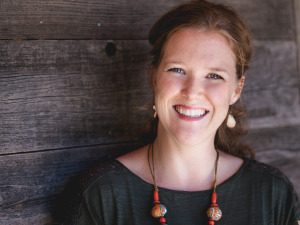 Kaydee Welchons, Licensed Midwife
Kaydee Welchons has been attending mamas having babies since 2003, and received her title of Midwife in 2014. She has attended over 350 deliveries and is now a part-time midwife with Acorn Community Birth and Wellness Center. She brings the knowledge of a Billings Method Instructor, and has been training to assess and support moms through tongue and lip tie restrictions. Kaydee is a big advocate for education both for parents and for students furthering the field of midwifery.

Everyone loves babies, but Kaydee's desire for midwifery was really sparked when she, as a young adult, was sitting with a mother laboring beautifully. The mother, being an experienced birther, held her hand and between contractions instructed her on how to labor in peace, how to let go and surrender, which is now a lesson Kaydee is able to pass on to so many other mothers. Kaydee's favorite thing about birth is watching families welcome new life together.
Josie Petrich, Licensed Midwife
My name is Josie Patricio Petrich and I am very excited to be part of this amazing team at Acorn Community Birth and Wellness Center. Growing up I have always been in awe of women, birth and babies. I have been attending births since 2008 after the birth of my first daughter, and working as a Student Midwife since 2012. I graduated from San Diego Mesa College in 2011 with a Associates Degree in Liberal Arts with an Emphasis in Spanish Language. I completed my studies at Nizhoni Institute of Midwifery in 2015. My training up until now has taken place in a homebirth midwifery private practice and I am eager to serve here at Acorn. Supporting women and families in such an intimate, wild, transitional time is an honor and blessing.
Maral Shabak, Office Manager and Intern Midwife
Maral believes that a family can exist in any form. Her studies at the University of California, Irvine in the fields of anthropology and women's studies taught her that we must advocate for the liberties we seek.

When it became clear to her that western medicine often harms non white heteronormative families she knew that she had to pursue a career in medicine where she can help birthing persons feel safe and secure. She decided to become a Midwife.

Maral graduated from Nizhoni Institute of Midwifery in 2017 and is currently finishing her required birth numbers while also helping families through her doula work.
Nikki Helms, Intern Midwife
Wife and mother of two, Nikki Helms is a DONA and CAPPA trained labor, delivery, and postpartum doula, Certified Lactation Educator/Consultant, Senior student midwife at San Diego's Nizhoni Institute of Midwifery, and Intern Midwife at Acorn Community Birth Center. Nikki is extremely passionate about the importance of full-spectrum postpartum care. Nikki has been a vibrant, active part of the San Diego birth community since she moved here to be closer to family in 2005. She is best know for her sense of humor, her reliance on pragmatic, practical information, her ability to listen, and her warm, grounding Earth Mother energy and caring spirit.

Nikki is the facilitator of informative and fun monthly Newborn Care classes at The Birth Education Center of San Diego, and the developer/facilitator of the Practically Postpartum workshop. Known for her deep passion for in-depth postpartum care and family support, Nikki provides customized, in-home Childbirth Education and Newborn Care classes. She also provides placenta encapsulation services, and is currently certifying through the International Placenta and Postpartum Association. Nikki is exceptionally knowledgeable about the resources available to birthing families and is efficient in connecting your family with the practitioners, goods, and services families need (and may not even know they need) here in the San Diego area.
Michelle Nanas, Intern Midwife
Michelle is a wife and mother of two girls, both in college. As a Christian, her faith in God is strong and she has a heart to serve others. Her journey into the birth world began back in 2010 when she became a birth assistant for a home birth practice in Los Angeles. The home births she witnessed were very different from the medicalized hospital births she had with her own children. Michelle was able to experience firsthand how creating a safe and loving environment, with people chosen by the family, allows birth to proceed normally. With time, her trust in the birth process grew and her eyes were opened to the rare, transformational power that natural childbirth holds.

As a midwife, she seeks to educate and empower families while dispelling fear and misconceptions regarding pregnancy and birth. She feels, "Women are strong and can trust in their own inner fortitude because birth is normal and natural - not to be feared. These truths are self-evident but have, regrettably, been forgotten in the current birth culture. Midwives are in the unique position to help restore childbirth back to the way it was meant to be." She also believes strongly in the benefits of placenta encapsulation and enjoys offering this service to her clients. Michelle looks forwards to graduating from the Nizhoni Institute of Midwifery in the Fall of 2017. In her free time, she enjoys being outdoors, practicing yoga, and having family and friends gather in her home for Sunday night dinner - the more the merrier!
Shaunntanel Lund, Intern Midwife
I started my midwifery journey in May of 1995 when my little brother was born at home. In 2011 I started my formal midwifery journey by taking some general education classes at Palomar Community College. I applied to Nizhoni Institute of Midwifery and was accepted for the class of 2016. After some discussion with the wonderful ladies at Nizhoni I decided to wait till the next year to start classes. In October of 2014 I started at Nizhoni and for the next year I concentrated on my classwork. Then I met Cristi and started to observe her at prenatals births and postpartums for a year. I have now entered my primary phase in my midwifery journey. I am very excited to be assisting at Acorn Community Birth and Wellness Center. I graduated from Nizhoni in October of 2017.
Rachel Wheeler, Intern Midwife
Rachel was first introduced to midwifery in high school when she was invited to attend a home birth. It was a joyful and comfortable atmosphere to welcome a new baby boy to the family. After graduating with a Bachelor of Science in Home Economics: Family and Consumer Sciences, Rachel worked with horses and taught outdoor education before becoming a preschool teacher. As she worked with young families and shared in their joys and concerns, Rachel sought to support and encourage parents. She chose to pursue midwifery to partner with families right from day one with individualized care specifically tailored for their needs and desires. She believes in the importance of giving moms and dads informed options and empowering their self-confidence to build and care for their own families.

Rachel is currently attending the Nizhoni Institute of Midwifery. Her interest in the future is to provide midwifery services and train midwives overseas. When she's not brewing kombucha or baking sourdough bread, Rachel enjoys running, especially barefoot on the beach, gardening, and visiting the tigers at the Safari Park with her nephew.
Ann Bellafaire, Apprentice Midwife
I am blessed to be a wife to my greatest love for 18 years and a mother to 6 beautiful children I have the privilege to homeschool. My original plan was to become a labor and delivery nurse, but instead started my family first. After having 4 babies followed by 4 miscarriages, I felt led to become a trained postpartum doula to help ensure moms were getting the support they needed after a birth or loss. Becoming a doula eventually introduced me to the midwifery model of care.

I was blessed to have 2 more babies and finally got my much hoped for home birth with my last child. A few years later, I got to support one of my dearest friends through her home birth where I met Cristi Lewis. There was a sweet connection and God started tugging on my heart to explore this career path. After much research and prayer, the doors started to open up for me to become a student midwife at Acorn while doing a self-paced online program through National College of Midwifery.

I love caring for moms and families through their pregnancy, birth, and postpartum season of life. We get to educate them in so many areas so they can be and do their very best at growing, birthing, and raising babies. It is always an honor to be part of something as intimate as welcoming a new life into the world!