Our Story
Acorn Community Birth and Wellness Center was conceived, gestated, and born out of a community's love for natural birth and a birthing person's right to choose their own birth story! It was serendipity that Karen and Cristi met and found in their partnership a common vision to empower birthing families and offer them a safe place to find respectful, affordable, evidenced-based care. Aided by a tribe of families, birth workers, and community members who believe in the power of natural birth, Acorn Birth Center came into being in just 4 short months, and we celebrated our first baby born at the center on Christmas Eve of 2016.
We welcome your family into our family!
Meet the Midwives
Cristi Lewis, Co-Director/Licensed Midwife
Cristi is a Licensed Midwife, Certified Homeopath, and energy worker who has been professionally practicing holistic therapies for more than 15 years. She received her homeopathy certification in 2003 from the Homeopathy School International in Boulder, Colorado, and holds a B.S. in Biology from Northern Arizona University. She went on to graduate in 2014 from Maternidad La Luz, a bilingual birth center and midwifery school in El Paso, TX. She is a NARM-approved Preceptor to mentor student midwives, and she is an Approved Preceptor for the National College of Midwifery, the Midwives College of Utah, and Birthwise Midwifery School. In 2020 she became an international midwife by earning her Certificado de Competencia en Parteria, becoming a Certified Midwife in Mexico.

After birthing her two children at home surrounded by her midwives, family, and community, Cristi realized that the process of becoming a mother was one of the most sacred and transformational experiences a person can experience in this lifetime. As a midwife, she strives to support this transformation for her families in a healthy and empowered way. Cristi's love of the natural world and a recognition of the Divine in all beings has shaped her philosophy in caring for people on all levels. She specializes in women's and children's holistic health care, and can provide services in both English and Spanish. It is extremely important to Cristi that her midwifery practice strives to end the socioeconomic and cultural barriers to quality, affordable, respectful reproductive health care for all birthing families.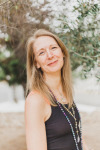 Annie Higdon, Co-Director/Licensed Midwife/Intuitive Body Worker
Annie is a wife and mother to three children. Her passion for holding space for healing transitioned into the birth world fluidly as she prepared for her own journey toward the birth of her first child. Annie deeply resonated with the Birthing from Within method of childbirth preparation and became affiliated with the model as a mentor in 2013. Her belief in biodynamic birth lead her to pursue the study of midwifery as she has a firm trust in the body's ability to perform its functions with very little to no intervention.

After starting on her path through midwifery in Los Angeles, Annie came to Fallbrook as if by magic and was more than elated to be invited to join the team at Acorn. Here she is continuing her studies and clinical internship as a part of her program with the National College of Midwifery. She is enamored with the ability to reach and offer choice to a wide demographic and to serve families from all walks of life. She believes that pregnancy is an opportunity to make positive changes and can allow us to be our best selves while being the conduit and guardian of blossoming life.

A graduate of Arizona School of Massage Therapy and Massage Therapist since 2004, she is trained in over 17 modalities of body and energy work. She believes that her experience in bodywork affords her the immense privilege of working with people, big and small, to release trauma. Annie uses her bodywork strengths at Acorn for mamas to find comfort and better positioning for baby prenatally, to navigate and support strong breastfeeding relationships in the postpartum, to enhance a baby's overall ability to thrive, and to help baby let go of restrictions at any time - because massage is great!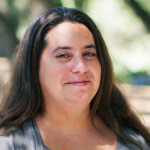 Shaunntanel Lund, Licensed Midwife
At the end of my 6th grade year my little brother decided to make his arrival, earth side. His birth was a planned home birth. While my 7 other siblings slept, I snuck down the hall to listen to labor sounds. I got excited when I heard pushing sounds start and I inched closer and closer. One of the midwives spotted me and asked if I wanted to come in. I was welcomed into the birth room. The miracle of birth put me in awe instantly. My brother was cute and all, but the actual physiological process of birth was where all my interest was held. Then the midwives introduced me to the placenta and I was hooked.
After some life experiences, in 2013 I was finally ready to start my Midwifery studies. I was accepted into the 2014 cohort at Nizhoni Institute of Midwifery. In 2015 I started my preceptorship with Milagros Midwifery, and when Acorn Community Birth and Wellness Center opened I continued with them. In December of 2019 I finished my preceptorship, and in January 2021 I received my license from the Medical Board of California.

I live in Valley Center, on the border of Escondido. I have been happily married since 2014. I enjoy studying herbology and integrating all I have learned into my midwifery practice. I find peace and relaxation in attempting to garden, although I was not born with my mom's green thumb. I have two Australian shepherds, their names are Nezzie and Willow. Nezzie loves to chase her toys while Willow is all about cuddling and getting her loves. My husband and I play co-ed softball together. We also enjoy camping with our dogs. Other than that, I spend most of my free time hanging out with my friends and family.

Thank you for trusting me with your family!
Brielle Rainney, Licensed Midwife
Brielle believes that birth is one of the most transformative experiences in a person's life. She feels it is a privilege to be a facilitator and resource for parents during this sacred time of life.

Brielle began attending Nizhoni Institute of Midwifery in October 2017, and has been working as a student midwife for nearly that entire time. As a midwife she always tries to encourage, support, and empower her clients to have their best possible pregnancy, birth, and postpartum. She has studied Early Childhood Education, and worked with young children for nearly a decade. That knowledge and experience translates into really great postpartum midwifery care.

In her free time Brielle can most likely be found outside riding her horses, training a wild mustang, hiking with her dogs, or practicing yoga.
Sedona Lercara, Licensed Midwife
Sedona is an ardent and dedicated student of midwifery, focused on individualized care and connection. She received her degree in biological physics from the University of San Diego with the intention of going to medical school, especially drawn to pediatrics. A shadowing experience illuminated how little time doctors were able to spend with their patients and altered her interest in allopathic medicine. After being introduced to the midwifery model of care by her chiropractor, she took her first step into the birth world and became a doula.

Getting certified opened her eyes to the magic that new life brings to those who welcome it while becoming disheartened and burned out by the protocol-based care found in hospitals. Knowing there had to be a more honoring way to tend to the growing families, she dove into midwifery at the Nizhoni Institute of Midwifery and was enthralled with the holistic care that supports the expanding family unit and their unique needs as they arise.

Kelly Traurig, Office Manager/Certified Professional Midwife
Hi, I'm Kelly! I have been a part of the community birth world for 6+ years as a doula and student midwife, and am excited to continue my journey as a newly certified midwife. My greatest joy is supporting families in welcoming their newest member in a gentle, loving way. In addition to midwifery, I am also passionate about shamanic medicine, and enjoy incorporating emotional & spiritual support into the care I provide. I believe in birth as a sacred process, which should be respected and supported according to a family's individual needs and wishes.

In addition to my midwifery practice, I am also Acorn's office manager, and am usually the person answering the phones! When I'm not at the birth center, I can be found meditating, SCUBA diving with my husband, traveling, or snuggling my two kitties. I look forward to supporting you and your family in this amazing journey.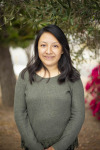 Yosselin Joaquin, Billing Manager
Hi, my name is Yosselin. I am blessed to be a wife and a mother of both a daughter and a son. First, I would like to thank God for finding an opportunity at Acorn Community Birth & Wellness Center. I believe that as women we have a great privilege that makes us worth more than precious stones; the great gift of being able to give birth.

As a woman of faith I love seeing the miracle of how everything from the mother's womb is wonderfully made by God.

I am a caring, empathetic and dedicated person. I take my job as the word says, "In all the work you are doing, do it heartily as if unto the Lord." I see my job as a way of helping others with the talents that God has given me. I am happy to serve all the moms in this center.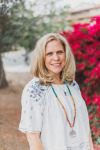 Ann Bellafaire, Intern Midwife
I am blessed to be a wife to my greatest love for 18 years and a mother to 6 beautiful children I have the privilege to homeschool. My original plan was to become a labor and delivery nurse, but instead started my family first. After having 4 babies followed by 4 miscarriages, I felt led to become a trained postpartum doula to help ensure moms were getting the support they needed after a birth or loss. Becoming a doula eventually introduced me to the midwifery model of care.

I was blessed to have 2 more babies and finally got my much hoped for home birth with my last child. A few years later, I got to support one of my dearest friends through her home birth where I met Cristi Lewis. There was a sweet connection and God started tugging on my heart to explore this career path. After much research and prayer, the doors started to open up for me to become a student midwife at Acorn while doing a self-paced online program through National College of Midwifery.

I love caring for moms and families through their pregnancy, birth, and postpartum season of life. We get to educate them in so many areas so they can be and do their very best at growing, birthing, and raising babies. It is always an honor to be part of something as intimate as welcoming a new life into the world!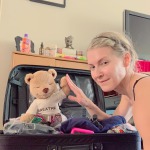 Christie Cole (CeeCee), Intern Midwife
CeeCee is honored and thrilled to join Acorn! Many years ago, she was invited to video a dear friend's birth, and the experience of celebrating a human's first moments on earth changed her life. In the process of becoming a doula, she stumbled upon out-of-hospital midwifery, and she knew instantly it was exactly what she needed to be doing for the rest of her life. As a Nichiren Buddhist, she believes happiness is found in mission, and she is so grateful this calling tapped her on the shoulder to reorient her sails.

CeeCee is a student at the Nizhoni Institute of Midwifery. She obtained her certification as a Birth Doula through Carriage House and is also a Postpartum and Hypno-Doula. She completed 200-HR yoga teacher training at Yandara in Baja and is certified in fertility, assisted reproduction, prenatal and postpartum yoga. Additionally, she is currently exploring gongs and bowls as a level 1 sound bath practitioner.

When CeeCee's not in clinic or assisting a birth, she can be found practicing ashtanga yoga, playing Spanish guitar, 30' up in the air on a flying trapeze or cuddling her senior kitty with a big mug of tea while copywriting.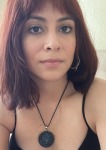 Irene Angulo, Apprentice Midwife
My name is Irene Angulo, and I am thrilled to start my journey as a student midwife at Acorn! My grandparents raised me in communal land know as "ejidos" in Mexicali, Baja California, Mexico. The earliest and most memorable memories I have are of my grandmother taking me to the community healer "curandera." I was an observant and attentive child, and these women's selfless nature to care for and heal their community made an impression on me. At age twelve, I left Mexico and came back to California with my family. I went to college and earned a BA in Biology from UC Riverside, intending to pursue pediatric medicine. It wasn't until I had a traumatic experience in the medical setting that I decided to pursue a more holistic model of care. I took my first steps into the birth world by getting my doula training through DONA and having served my first mama during the pandemic. I am now a student at the National College of Midwifery.

My biggest passion in life is to provide kind and individualized care for women and to empower them to have full autonomy of their own bodies. I am fortunate to be part of an amazing team of women here at Acorn, and I can't wait to meet you and help provide the best care for you and your family en ingles o español.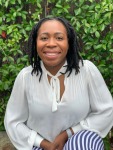 Zha-neé Johnson, Apprentice Midwife
Konichiwa,My name is Zha-neé!! I like to describe myself as the friend you didn't know you needed until you had it. I recently transitioned from the military, and am new to California. I was fortunate to be stationed in Okinawa, Japan for a few years. During that time I was able to discover my calling,of birth work. Knowing that, I began to research different opportunities and careers that I could find in the related field. Along the process I shadowed a few births and I said to myself I feel like I can do more than just provide emotional support to families. I Did a little more research and I discovered direct entry midwifery. The timing was perfect, because I was coming to the end of my military contract. I applied for the Midwives College of Utah and here I am!

One of the reasons that led me to become a midwife is that there are fewer Midwives and providers who are members of the BIPOC community. It means a lot to me that families have a person that they can identify with. My goal as a student, eventually a midwife, is to help to facilitate the educational needs and advocating within the disparities within the health care system.

While doing my apprenticeship at Acorn, I plan to soak up as much information I can from my mentor Cristi and the ladies here, as well as offer my services in birth photography. When I'm not at Acorn I can be found spending time with my husband and son, weight lifting, taking pictures of beautiful scenery, and of course EATING!! (but I'm not supposed to mention that last part) I look forward to meeting being the helping hand that you didn't know you needed.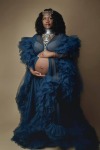 Janetta Vidano, Apprentice Midwife
Good day to you, sweet families! My name is Janetta. I am so excited to assist you in actualizing your pregnancy and childbirth goals. If you're reading this, you are considering the wellness of your baby and the quality of your pregnancy and labor experiences. The warmest, "Hooray", goes to you. Being intentional about this journey is how we rise.

My journey into this sacred work began in elementary school. My fifth grade teacher taught a lesson on human anatomy, puberty and the reproductive system and sparks flew! At 10 years old, I began reading conception and pregnancy books. I knew straight away that I wanted to become a birth practitioner. Life happened and after receiving my high school diploma, I went on to fulfill 8 years of military service in the United States Navy. Serving is a theme in my life. At the end of my Naval career, I studied Cosmetology and became a licensed Barber and Cosmetologist. I am forever grateful for my academic/career disciplines and the resilience I've gained from these colorful bursts of experience. In 2019, I began doing some soul searching and started feeling pulled towards youth work. I took a few courses in Child Development, but it was my husband and I embarking on our first pregnancy journey that rekindled my passion for birth. As I dove into birth education and gained confidence in creating a peaceful birth experience with the support of my husband, I remembered my calling. I am currently a proud student at the Indie Birth Midwifery school where I'm learning a unique balance of the sacred and scientific aspects of Midwifery care. I am elated to be afforded the opportunity to learn from and grow with our phenomenal midwife boss, Cristi Lewis, as well as our dynamic and diverse team, here at Acorn.

Since the birth of my first child, I have physically and virtually walked with women as they come into their power and give birth to their babies like it's nobody's business! I strongly believe that you are the captain of your birth ship. It is an honor and privilege to be invited into your sacred space to support your wishes throughout the course of your care. As a woman of color, I am passionate about mitigating maternal health disparities within BIPOC communities through access to resources and birth education. As a married person, I value family-centered care and healing generational traumas within our lineages. In birth, we are reborn. As we grow life and strengthen our new and existing connections, we honor our babies with our intent and highest good.

In my leisure time, you can find me giving my husband kitchen beautician haircuts and living room pedicures. I may also be found rocking out at home or at your favorite karaoke bar, diving into birth content and tandem nursing my two kiddos who happen to share a birthday. See you at the center!
Hannah Beyer, Apprentice Midwife
As Jack Johnson said, "New life makes losing life easier to understand''. To know great joy is to know great sorrow.

My upbringing was guided by teachers, church leaders, cross country and track coaches but.. most importantly.. a semper-fi'ing chiropractor patriarch and a home-birthing, fast driving-loving tucsonan mother who raised 6 children. Our home was an ordered home and was filled with warmth, scripture/ prayer and painfully nutritious meals.

I am close to my parents and siblings and miss them all the time! Family is everything.
Fast forward to April 2020 when the world is falling apart: The mayor of Chicago makes a stay-at-home order and I am hurdling into an identity crisis while scraping my way out of the work hard/play harder lifestyle. I decided to leave the city and my salon career and, by the grace of God, I was able to enroll into a MEAC accredited Midwifery college, Mercy In Action College of Midwifery. The end was just the beginning- While being buried in textbooks the past two years, I was nourishing and coming home to my womb; slowing down, being curious about my period pain, breaking vegetarian/veganism, and learning body literacy. I also worked for my father as a doctor's assistant- honing my bedside manners as a medical professional.

I believe that each individual has a unique identity and unique purpose… yet, we are all walking around with belly buttons! Birth truly touches each and every single one of us. My hopes are to become a competent and a compassionate midwife. I feel a calling for Maternal as well as Paternal wellness and am stoked and honored to be serving individuals and families of the southern California area during my preceptorship at Acorn.

In my free time I am working for Mom's Pies in Julian, listening to music/ singing off tune, watching movies and hiking with my girlfriend, Gracie.